Pet Memorial
Urns
These memorial urns can be placed in your flower garden, by a tree, or any specal space in your lawn.
Everytime you walk by or work in your yard, you will be reminded of playing and hugging your pet.
Pet Memorial Stone and Pet Urn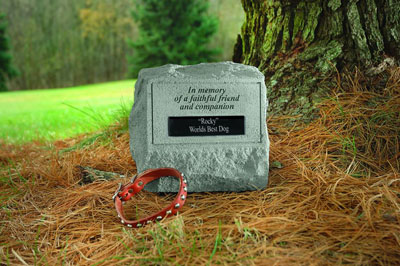 Most communities will not let you bury your pet in your yard. Here is the solution. A Headstone with a urn inside.
This pet urn comes with sever sayings carved in the stone urn. At the bottome is a black marble insert to engrave your pet's name, dates and a short message.
The headstones/Urns are waterproof and guaranteed to last a lifetime and are made in USA.
We have three different sayings to choose from.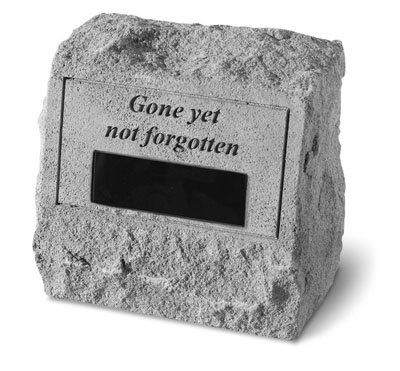 56020 Headstone/Urn Gone yet not forgotten
9.5" x 5" x 8" Three lines of personalization on the black marble insert to remember your pet.
Price: $90.00 Aprox. shipping charge $25.00
Order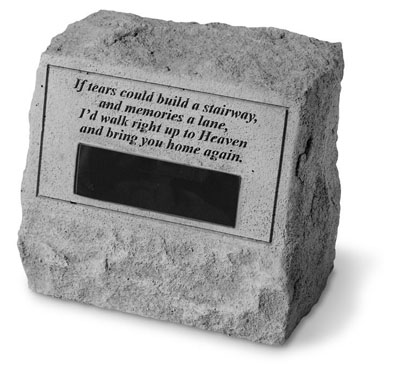 56220 Headstone/Urn If tears could build . .
9.5" x 5" x 8" Three lines of personalization on the black marble insert to remembe your pet.
Price $90.00 Aprox. shipping charge $25.00
Order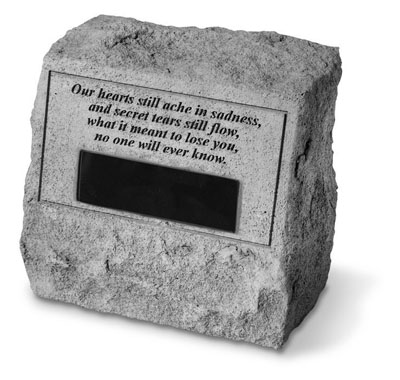 56320 Headstone/Urn Our hearts still ache . . .
9.5" x 5" x 8" Three lines of personalization on the black marble insert to remembe your pet.
Price $90.00 Aprox. shipping charge $25.00
Order

Engraving Connection
1205 S. Main St.
Plymouth, MI 48170
877-829-2737
etched@engravecon.com